Construction Industry Crime Prevention Program of Southern California Partners
Crime Prevention Program partners  Are committed to supporting CPP in our work to combat construction crime in Southern California. Together, We Make a Difference.
AMAROK™ is a full-perimeter security company based in Columbia, South Carolina that provides service throughout the United States and Canada.  Specializing in electric fencing on commercial properties, AMAROK also provides supplemental surveillance solutions, including cameras, lights, and alarms.  Together, they form the ultimate crime prevention solution for any business.  AMAROK installs, maintains, and services customers — nationwide, 24/7.  You pay no upfront costs.  Our solar-powered solutions ensure 24/7 perimeter protection, even during power outages.  AMAROK owns the solar powered electric fence and assumes all responsibility for maintenance and service to protect our customers.  AMAROK carries the liability insurance on our electric fences to protect our customers and work with state and local governments to get all necessary permits.  Visit AMAROK.com to learn more about the Ultimate Perimeter Security Solution.
ARA Insurance is the leading insurer of American Rental Association members. Because rental is our only business, we have a stake in your success. For more than 40 years, we've worked with our customers to develop rental-specific coverages and improve industry safety by investing in risk management initiatives.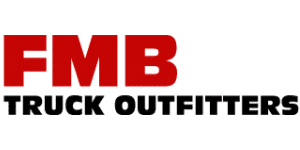 FMB Truck Outfitters, in business since 1973, offers a friendly, stable, long-term employee base with over 120 years of manufacturing and contractor knowledge.
Our well-stocked showroom, with over 28,000 square feet of warehouse and manufacturing space, is a one stop shop for all of your truck storage and equipment needs.
FMB Truck Outfitters sells multiple brands of truck racks, truck tool and storage boxes, fuel pumps and tanks, bed liners, accessories and cargo control equipment, all with decades of experience and free consultations.
We proudly offer high quality, stock and custom solutions to satisfy every need of today's contractor and truck owner – and always at the best possible price.
Simply stated:
We at FMB Truck Outfitters believe that "Pride in Workmanship becomes Pride of Ownership". We invite you to come check out our extensive inventory and exceptional customer service today.
EBS Ink-Jet Systems USA, Inc. is an industrial ink-jet company dedicated to engineering, developing, and manufacturing leading edge industrial solutions for all your coding and marking needs.  Our selection of wireless, portable, hand-held and easy to use printers makes marking your equipment, small tools and materials easier than ever. With single or multi-line print options, varying print sizes from .276" – 2.2" and a variety of quick drying and application specific inks that provide markings that stand the test of time, EBS has a product to suit your needs.
Call today to learn how we can help you streamline your stenciling and manual marking methods: 847-996-0739.
Savala has been providing equipment to the Southern California construction industry since 1978. We are a family business that believes in integrity, quality work and superior service. Serving Los Angeles, Orange, Riverside, San Bernardino, San Diego, and Ventura Counties, Savala Equipment Company has locations in Irvine and Corona. Savala provides our customers with a wide variety of machines from some of the world's foremost manufacturers, including Caterpillar, Komatsu, John Deere, Hitachi and Volvo. We work with many projects that have CARB requirements and are able to assist our client.
Savala is a DBE/WBE/SBE company and is able to partner with our clients to meet the DBE goals for their projects.  Our union equipment operators possess excellent skills and comply with all safety standards and regulations.  Many have certifications for railroad, hazmat, OSHA 10 hour, LAWA and a TWIC card. We also provide 24-hour emergency response and can be reached after hours to assist with any emergency type event.  Many of our clients have utilized our services for earthquake clean-up, train derailments and response to mudslides and flooding.  The Savala team is equipped to help our clients rebuild the damaged areas.
Our office staff has vast knowledge of completing reports for OCIP, CCIP, LAUSD and certified payroll projects. Our experienced sales staff is happy to answer any questions you might have and assist you in any way for your construction project.  Savala Equipment Company Inc. continues to be committed with providing a safe work environment, skilled operators, CARB compliant equipment and maintain a team environment with our existing and potential clients.
Sitech Pacific LLC is Southern and Central California's authorized Trimble dealer.  Located in Riverside since 2011, SITECH sells, rents and services Trimble Technology for the construction industry.  SITECH experts deliver and train on machine control technology, helping you get the most production out of your machines.  SITECH training includes Trimble's Business Center software for planning and estimating and VisionLink for a connected worksite.  We're your local expert for Trimble Connected Site solutions and can help your company solve some of the biggest challenges you face on the construction site.  With over 2 million dollars in machine, parts and rental inventory, we are able to supply your project with equipment and expertise.
Give SITECH a call today and find out how Trimble Construction Technology can benefit your company.
951-300-0400 // www.sitechpacific.com
Sunstate Equipment provides customer-focused rental equipment solutions, building long-lasting customer relationships through integrity, communication, and dependability. Sunstate stands apart by implementing innovative internal systems that empower the entire team to work collaboratively to provide faster, more reliable access to well-maintained, ready-to-use construction equipment that is delivered when promised, helping customers maximize productivity by minimizing downtime. Sunstate is the premier construction equipment rental provider for those seeking expertise, transparency, simplicity and responsive support during every stage of the rental experience. Founded in 1977, Arizona-based Sunstate Equipment now brings excellent customer service to their partners in construction from coast to coast.
888.456.4560 | www.SunstateEquip.com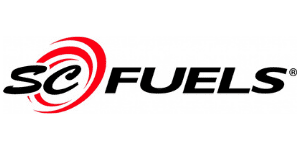 Originally founded in 1930, SC Fuels is one of the oldest and largest, family-owned energy distributors in the United States. We serve more than 11,000 customers annually, ranging from small family-owned businesses to Fortune 500 companies. We deliver gasoline, diesel fuel, alternative fuels and lubricants throughout the western United States at the most competitive prices along with on-site dispensing equipment to support. Our leadership also extends to fleet card services with a fueling network of over 230,000 cardlock sites, truck stops and retail stations nationwide.
Offering theft preventive FluidSecure, the next generation in fuel and fluid management solutions. An easy to install hardware and user-friendly cloud-based App that allows instant access to your fuel and fluid inventory, all for a fraction of the cost of traditional systems**. Accurate Real-Time reconciliation allows you to track every drop of your fuel or fluid inventory from delivery to usage and can save you money by preventing theft and losses. Our cloud-based technology works with any Smartphone IOS or Android and keeps your information secure.
**Please mention CPP when inquiring for member rates and ask for Jasmine Guiao – Cell:714.559.1500**
www.scfuels.com | 888-SCFUELS (723-8357)
Building a better future is our commitment to the people and communities we serve. United Rentals, Inc. is the largest equipment rental company in the world. The company has an integrated network of 1,186 rental locations in North America and 11 in Europe. In North America, the company operates in 49 states and every Canadian province. The company's approximately 18,500 employees serve construction and industrial customers, utilities, municipalities, homeowners and others. The company offers approximately 3,800 classes of equipment for rent with a total original cost of $14.18 billion. United Rentals is a member of the Standard & Poor's 500 Index, the Barron's 400 Index and the Russell 3000 Index® and is headquartered in Stamford, Conn. Additional information about United Rentals is available at unitedrentals.com.
We proudly offer high quality, stock and custom solutions to satisfy every need of today's contractor and truck owner – and always at the best possible price.
Our Mission
Deploy the best people, equipment and solutions to enable our customers to safely build a better and stronger future.
24/7 Customer Care
833.480.0705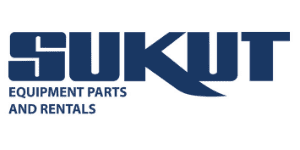 Established in 1986, Sukut Equipment, Parts and Rentals is located on a 15-acre site In San Bernardino, California. Sukut Equipment, Parts and Rentals is an employee-owned company whose continued success comes from more than 235 years of combined experience among its employees in the heavy equipment industry. With extensive training being a key component, all of Company's technicians are highly skilled to ensure the quality of all equipment sold and rented.
The company specializes primarily in rental, and resale of used Caterpillar equipment (including many tier 4 machines), parts, components, attachments, all are high-quality and priced competitively. They have acquired an impressive fleet of heavy Caterpillar equipment and parts for your construction needs. With over 250 scrapers, dozers, motor graders, rock trucks and excavators, and over 11,000 parts in our inventory, Sukut Equipment, Parts and Rentals focuses on making your job easier, no matter the size of the project.
Sukut Equipment, Parts and Rentals' equipment is fitted with GPS and clean-air engine technology, making their machines more precise and environmentally friendly.
Contact Information:
2400 W. BASELINE RD.
SAN BERNARDINO, CA 92410
SALES: (909) 381-1999
RENTALS: (714) 460-1022
EMAIL: [email protected]
WEB: WWW.SUKUTEQUIPMENT.COM
Quinn Company has the equipment you need to get the job done right with quality Cat machines for every construction application along with Quinn's outstanding customer service.
We work very hard every day to exceed your expectations and continue to earn your business. Since we have been locally-owned and operated since 1919, we have an even better reason to pay close attention to your needs.
Tenna is a construction technology platform that revolutionizes equipment fleet operations. We are the standard for the construction industry.
Tenna lets construction companies know more, with reliable tracking and a unified platform for mixed fleets, built on over 100 years of construction experience. Tenna lets contractors control more with visibility from the machine level to the project, all the way up to the whole organization. The result is that contractors make more money with better own, move, buy/rent decisions, higher utilization and more predictable days.
Learn more about how our solution helps contractors combat theft and loss here: //www.tenna.com/use-cases/theft-prevention?utm_source=partnership&utm_medium=link&utm_campaign=cppofsocal
Contact:
833.50.TENNA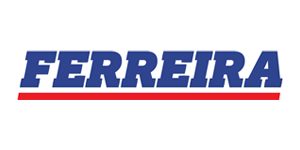 Since 1988, Ferreira Construction has built a first-rate company on a foundation of integrity. We are a company where a handshake matters. We are committed to providing a safe and enjoyable work environment while constructing innovative and quality projects. Our corporate mission reflects a commitment to quality work and safety on every project. These ideals enable our commitment to "Building the Future with Pride" for this generation and the next.