Construction Industry Crime Prevention Program of Southern California Partners
Crime Prevention Program partners  Are committed to supporting CPP in our work to combat construction crime in Southern California. Together, We Make a Difference.
AMAROK™ is a full-perimeter security company based in Columbia, South Carolina providing service throughout the United States and Canada. Specializing in electric fencing on commercial properties, AMAROK also provides supplemental surveillance solutions, including cameras, lights, and alarms. Together, this provides ultimate crime prevention solution for any business. AMAROK owns the solar powered electric fence and assumes all responsibility for maintenance and service to protect customers. Solar-powered solutions ensure 24/7 perimeter protection, even during power outages. AMAROK carries the liability insurance on electric fences to protect customers and works with state and local governments to get all necessary permits. You pay no upfront costs.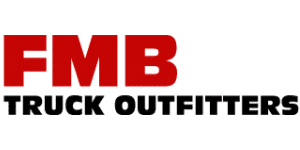 FMB Truck Outfitters has an experienced and knowledgeable staff that cheerfully helps with all of truck storage and equipment needs. A well-stocked showroom, with more than 28,000 square feet of warehouse and manufacturing space, is a one-stop shop. FMB Truck Outfitters sells multiple brands of truck racks, truck tool and storage boxes, fuel pumps and tanks, bed liners, accessories, and cargo control equipment. They proudly offer high-quality, stock and custom solutions to satisfy every need of today's contractor and truck owner – and always at the best possible price.
With a belief in integrity, quality work, and superior service, this family business has been providing equipment to the Southern California construction industry since 1978. Locations in Irvine and Corona serve Los Angeles, Orange, Riverside, San Bernardino, San Diego, and Ventura Counties. Find a wide variety of machines from some of the world's foremost manufacturers, including Caterpillar, Komatsu, John Deere, Hitachi, and Volvo. Savala works with many projects that have CARB requirements and is a DBE/WBE/SBE company able to partner with clients to meet the DBE goals for their projects. Union equipment operators possess excellent skills and comply with all safety standards and regulations; many have certifications for railroad, hazmat, OSHA 10 hour, LAWA, and a TWIC card. Many clients have utilized services for train derailments, earthquake, flooding, and mudslide clean-up. The office staff has a vast knowledge of completing reports for OCIP, CCIP, LAUSD, and certified payroll projects. The 24-hour emergency response assists with any emergency event.
Founded in 1977, Arizona-based Sunstate Equipment now brings excellent customer service to their partners in construction from coast to coast. It provides customer-focused rental equipment solutions, building long-lasting customer relationships through integrity, communication, and dependability. Sunstate stands apart by implementing innovative internal systems that empower the entire team to work collaboratively to provide faster, more reliable access to well-maintained, ready-to-use construction equipment that is delivered when promised, helping customers maximize productivity by minimizing downtime. To help increase job site efficiency, Sunstate promises reliable scheduling, advanced communication, and live, local service support for after-hours emergencies. Enhanced backend support includes accurate invoicing, fast lien releases, and comprehensive reporting to make it easier to manage projects. Sunstate is the premier construction equipment rental provider for those seeking expertise, transparency, simplicity, and responsive support during every stage of the rental experience.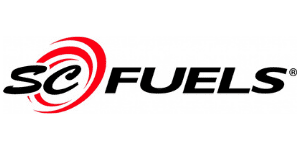 Founded in 1930, SC Fuels is one of the country's oldest and largest family-owned energy distributors, serving more than 11,000 customers annually, from small family-owned businesses to Fortune 500 companies. It delivers gasoline, diesel fuel, alternative fuels, and lubricants throughout the western United States at the most competitive prices and on-site dispensing equipment. Leadership also extends to fleet card services with a fueling network of more than 230,000 card lock sites, truck stops, and retail stations nationwide. Theft preventive FluidSecure is the next generation in fuel and fluid management solutions; get easy-to-install hardware and a user-friendly cloud-based app that allows instant access to fuel and fluid inventory for a fraction of the cost of traditional systems. Accurate Real-Time reconciliation allows tracking of every drop of fuel or fluid inventory from delivery to usage and can save money by preventing theft and losses. Cloud-based technology works with any Smartphone IOS or Android and keeps information secure. (Mention CPP when inquiring about member rates and ask for Jasmine Guiao.)
United Rentals, Inc. is the largest equipment rental company in the world. The company has an integrated network of 1,186 rental locations in North America and 11 in Europe. In North America, it operates in 49 states and every Canadian province. The company's approximately 18,500 employees serve construction and industrial customers, utilities, municipalities, homeowners, and others. Providing 24/7 customer care and with approximately 3,800 classes of equipment for rent with a total original cost of $14.18 billion, it deploys the best people, equipment, and solutions to enable customers to safely build a better and stronger future. United Rentals is a member of the Standard & Poor's 500 Index, the Barron's 400 Index and the Russell 3000 Index® and is headquartered in Stamford, Conn.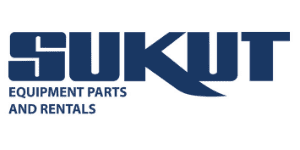 Established in 1986, Sukut Equipment, Parts and Rentals is an employee-owned company located on a 15-acre site In San Bernardino, California. Its continued success comes from more than 235 years of combined heavy equipment industry experience among employees. Extensive training is a crucial component, and all company technicians are highly skilled to ensure the quality of all equipment sold and rented. Sukut specializes in the rental and resale of Caterpillar equipment (including many Tier 4 machines), parts, components, and attachments. An impressive fleet of heavy Caterpillar equipment and more than 11,000 parts in the inventory meets your construction needs, including over 250 scrapers, dozers, motor graders, rock trucks, and excavators. Equipment is fitted with GPS and clean-air engine technology, making the machines more precise and environmentally friendly.
Locally-owned and operated since 1919, Quinn Company has the equipment you need to get the job done right with quality new and used Cat machines and parts for every construction application and Quinn's outstanding customer service. They work hard every day to exceed your expectations and continue to earn your business. Quinn's operations span 17 counties throughout Central and Southern California, and a portion of Arizona.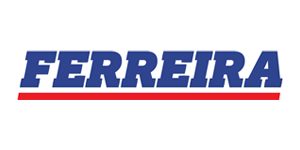 Since 1988, Ferreira Construction has built a first-rate company on a foundation of integrity. A handshake matters. The company has experience and expertise in all facets of transportation infrastructure, utility/power, marine construction, and construction management. Ferreira is a nationally recognized leader in the construction industry due to a proven track record of successful project execution, effective planning, and emphasis on safety. Their corporate mission reflects a commitment to quality work and safety on every project.
Precision Truck Tire Service began in 2002 and quickly became one of the most recognized companies in SoCal. The customer's safety is always the goal, and Precision tries to improve their work knowing recommendations are what make the company grow. That is why Precision prepares daily to surpass all other companies services no matter how big or small they are. With experience and knowledge about client needs, Precision provides good service and precise work knowing that's make the difference between them and the competition.
Welcome to the Santa Margarita Ford Commercial Vehicle Center. We specialize in Commercial and Fleet Vehicle Sales and Management. While Santa Margarita Ford opened in 1997, our family owned company has been selling Commercial Vehicles in Southern California since 1951. With over 100 years combined of service in the Commercial Vehicle business, our team of Master Certified Account Managers has the knowledge and experience to provide you with the products that fit you and your business needs. The bottom line is we bring you the best vehicles and world class consultation to your fleet operations.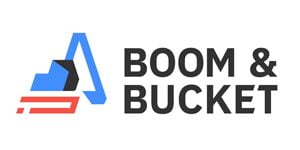 Boom and Bucket is a fully managed end-to-end sale for your used equipment. We handle the heavy lifting of private party sales for you – valuation, inspection, marketing, selling, and after-sales support – to get you the best results for your machines sale. Our Mission is "To be the most trusted marketplace for all things heavy equipment. We earn that trust through transparency, fairness, and guarantees backed by world-class technology and outstanding customer service.
Coastline Equipment is a John Deere Construction & Forestry dealer providing machinery and technology solutions, as well as expert parts and maintenance services for major manufacturers like John Deere, Wirtgen, Topcon and Prinoth, with 12 locations in CA, NV, and ID. Our goal is to partner with our customers, and deliver best-in-class solutions, helping them be more efficient, successful, and ultimately enriching the communities in which we serve.
RecovR is a battery-powered wireless GPS device that puts the most advanced and reliable wireless theft recovery solution on the market in the hands of construction companies and law enforcement. The solution has a 94% recovery rate for stolen equipment and is actively used by more than 400 companies across the country. RecovR makes it easy to recover stolen assets because it puts the power directly into the hands of owners by allowing them to share live location data with law enforcement using a simple web page, enabling faster recoveries before equipment is damaged. RecovR is about the size of a mobile phone and can be delivered in a IP67, waterproof and dustproof casing for mounting on assets using its built-in industrial magnet or can be permanently affixed with bolts.
An entire fleet can be quickly pre-loaded with RecovR, making it visible to management and operational staff in a heartbeat. This provides improved efficiencies and complete visibility into asset location. This helps staff find assets faster, tracks down misplaced assets in seconds, enables instant inventory audits, and creates a potential reduction on insurance rates. For more info, visit www.recovr.biz.
Dees Burke Engineering Constructors (DBE) is a premier specialty contracting business founded in November 2015. In the past seven years, DBE has established itself as a highly respected player in the Heavy Highway Construction community, delivering problem-solving expertise and quality products to government agencies and general contractors. Co-founders Bryn and Shane, with over 40 years of combined heavy civil construction experience, identified a market gap and founded DBE, specializing in heavy highway products such as concrete barrier, polyester concrete overlay, and bridge rehabilitation projects. DBE's impressive growth, with a backlog exceeding $40MM at year-end 2022, showcases the Principals' understanding of construction complexities and effective management. Notably, DBE's commitment to safety, demonstrated from top-down leadership, and strategic acquisitions, including their primary barrier competitor, highlight their dedication to excellence and technological advancement in the field. As a Certified Small and Disadvantaged Business Enterprise, DBE maintains strong relationships with Surety and actively contributes to industry committees, solidifying its position as a leader in heavy civil construction.